Brea Business Signs
View Business Sign Gallery
Want to give your company the best Brea business signs that will help it stand out in the market? Why not let Superior Signs and Graphics help you out through its vast array of business signs?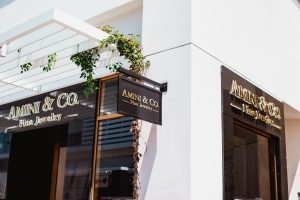 Superior Signs and Graphics is an Brea, CA sign company dedicated to providing personalized and customized business signs for any business that needs that extra boost. We offer our services to any business, large or small, and we promise that you will get signs that are not just attractive but also affordable.
Our team can create any type of business sign imaginable, from storefront signs to ADA signs or monument signs. Once you give us all the information we need about your brand and your requirements, our team will design, manufacture, install and maintain the signs for you so that they continue to bring in the impressions you need to prosper.
Call Superior Signs and Graphics at (626) 263-6133 for your Free Consultation!
Cohesive Commercial Signs
If you want your brand to be different from the rest, you need to have business signs that not only provide basic information about your brand, they must also have the information your clients need. This information could include your business hours, events, accessibility options, and offerings.
You also need your business signs to come in various types to achieve the best impression from your current and new customers. It will also help with brand retention and impressions since having cohesive signs throughout your business will show your professionalism. Superior Signs and Graphics is committed to providing these signs for any business and industry.




Whatever business goals you have for your signs, we have the right type of sign for you to consider. If you don't have a clear idea of what you need, our designers can help you through the options and explain why a specific type will work well for your business goals.
Complete Business Signage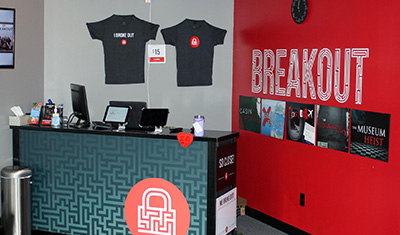 We don't just offer outdoor business signs at Superior Signs and Graphics. We can also make indoor signs that will complement the message transmitted by your outdoor business signs.
It is important to have such signs inside your business establishment because they will help people find their way around and find what they are looking for. Having special signs like the ADA signs is also a requirement for most businesses.
Superior Signs and Graphics has all the tools, materials, and experience necessary to provide you with the best Brea business signs that will work for your business and deliver the right impressions wherever your signs will be installed in.
Here are examples of our business sign options below:
Aside from the usual business signs for promotion and brand impressions, we can also do other signs and graphics for any purpose. Let our team know what you need, and we'll design it for you, even customize it to help it stand out.
Free Business Sign Consultation
For a business to be known and get people to support them, they need business signs that will deliver the right message for people to see.
At Superior Signs and Graphics, the Brea business signs we can create for you will help people know that you are a brand they can trust and rely on for their needs. You also don't have to worry about spending a lot of money on signs because our full service will keep our high-quality signs affordable for you.

Call Superior Signs and Graphics at (626) 263-6133 for your Free Consultation!