Sierra Madre Vinyl Signs
View Vinyl Sign Gallery
When it comes to flexibility and durability, you won't go wrong with vinyl for commercial signs and graphics. It can be used for any surface and purpose, increasing the chances of boosting your business visibility and achieving your business goals.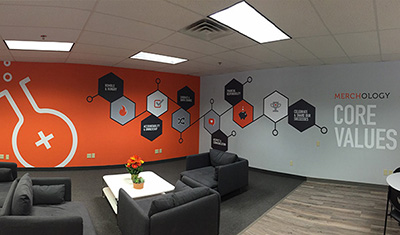 If you want some of the best Sierra Madre vinyl signs for your business, you should call Superior Signs and Graphics. We are an Sierra Madre, CA sign company dedicated to providing high-quality, durable, and affordable vinyl signs for any business to give your business and marketing strategy a boost.
Wherever you want your vinyl signs to be placed, we can create the appropriate product to match the location. We can also answer any inquiries you may have about these signs and recommend the options we think are best for your business needs.
Call Superior Signs and Graphics at (626) 263-6133 for your Free Consultation!
Promotional Vinyl Banners
Promotional banners are our most popular vinyl product for commercial or personal use. We have several types of vinyl banners available for customers to choose from, and they are made from quality, durable vinyl that won't fade easily. It is the best product to use if you want to drive traffic to your business or get people notified about new offers you may have that they need to check out.
We also do vinyl banners that can be used for trade shows and other big events. Our team can go to the event site and install them for you so that you know your target audience will see them.
Window Vinyl Clings & Film
If you want to maximize your marketing strategy, you can use windows to serve as your marketing space. The best way to utilize windows is by installing window vinyl clings or film to showcase your brand or offer privacy to your customers once they are inside your store.
Vinyl clings, and films can be placed on windows and glass panels through sticky glue or cling adhesion. Thanks to this fact, they can be removed easily from your windows without damaging them and be reusable if stored properly.
We can showcase your offerings or the events you want to spotlight, as well as other key information about your business, on your vinyl window clings.
For restaurants and service providers, we can also provide vinyl clings and films tinted or frosted to offer your clients privacy. This is much more cost-effective than having the window glass replaced to get the same effect. It is also the best option to take if you are renting the space for your business, and you cannot replace or alter the window glass.
Cut Vinyl Lettering
Cut vinyl lettering is perfect for businesses starting up their operations and want to give their brand a simple yet professional image. This is very important to achieve because it gives clients reasons to try your business even if you are just starting up.
These simple signs can present all the information your clients need to know about your business before they enter, from your operating hours to licenses. It is also a great way to show your brand story even for a little bit, impressing your clients for your attention to detail.
Having these signs up for your business won't take a lot of time because they can be made quickly, and they are very affordable.
Wall Murals & Floor Graphics
Aside from windows, you can also market your brand and your message with the help of wall murals and floor graphics. Vinyl can be designed to make impactful graphics that can improve the image of otherwise empty space.
For our wall murals, we design them based on the location where they will be placed, the messaging you want them to convey, and the brand in general. Our team will help you identify the best places in your office or store to place these murals and help you maintain them once we install them.
For our floor graphics, these are best used for events or in large spaces where you need wayfinding and additional customer assistance. Our vinyl floor graphics are very durable and can stick to any given surface, ensuring that they won't get removed easily or fade due to high traffic. Our teams can go to your location to install these for you so that attendees or visitors can navigate their way around your space or event easily.
Vinyl Graphics Options
With vinyl being the most flexible material to be used for commercial purposes, you can be assured that there is a perfect vinyl finish, color, or type for your needs. However, if you are new to using vinyl or want to see other options, it can be hard to tell which is the best because of these various options.
When you reach out to us, you don't have to worry about anything. Our free consultations will guide you through all the available vinyl materials we can work with and show samples, so you have a clear idea of what to expect once we finish your vinyl signs and graphics.
Here are some of the examples of Sierra Madre vinyl signs we can make for you:
Need cohesive indoor or outdoor signs and graphics for your business? We can make them all for you with no problem. We can also use other materials aside from vinyl if that is your preference. Let us know what you prefer, and we'll make your request happen.
Full-Service Vinyl Graphic Shop
Superior Signs and Graphics offers a flawless sign and graphic making process that guarantees affordable and high-quality products for businesses here in Sierra Madre. We handle everything in-house, from sign design to installation and maintenance. Our trained staff can cater to any request and guarantee that your opinions matter as we proceed to each step of the sign or graphic making process.
We can do signs or graphics-based on existing designs or start a new design altogether. We will look into your business and your industry's norms so that your sign or graphic works perfectly for your business. You will be provided with a draft design that we can modify if you see any problems and proceed to the next step once approval is given.
Our team will then start manufacturing your vinyl graphics or signs and pass them through quality control to ensure that everything is done perfectly. We will also prepare all the hardware necessary to get these products up in your location so that either you or our installers won't have trouble installing them securely. If you want them repaired or removed, our team is on standby to do it for you safely.
Free Vinyl Signs & Graphics Consultation
Don't waste an opportunity to get your business the publicity it needs through the help of vinyl signs and graphics.
With Superior Signs and Graphics, you can get the Sierra Madre vinyl signs your business needs to achieve its goals without investing a lot of money in the process. Our team will personalize these signs for you, so people know what your brand is about and remember it when they need your services.
Call Superior Signs and Graphics at (626) 263-6133 for your Free Consultation!