La Puente Sign Company
View Sign Gallery
Give your business a boost through the signs that would make it stand out from the competition with the help of Superior Signs and Graphics!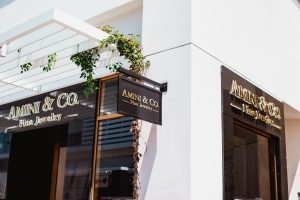 We are an La Puente, CA sign company dedicated to providing customers signs that efficiently reflect their brand and message. We use only the best materials, sustainable sign-making equipment, and techniques, and we have highly-trained staff that will deliver quality signs to any customer on time.
Our La Puente sign company has amassed a vast portfolio over the years of the signs and graphics we made for our clients. Whether you need a simple sign to call people to action or large wayfinding signs, we can deliver, and you will not be disappointed with the benefits they can bring to your business.
Call Superior Signs and Graphics at (626) 263-6133 for your Free Consultation!
Signs That Work For You
Do you want to increase the traffic to your business? Get your staff motivated? Let people know more about your brand's story? If your answer is yes to any one of these questions, you can trust Superior Signs and Graphics to make the signs and graphics that will help you achieve these goals. We take time to know everything about your brand so we can design the perfect sign for your needs and budget. We also make it a point to go to your location so that we understand how our signs can catch people's attention and help them navigate your space.
We can make any type of signs imaginable, from promotional signs to banners, monument signs, and a lot more. You can even trust us to help you maintain these signs so that your business continues to benefit from them.
The Right Signage For Your Business
Every business is unique, and it must be reflected in how you market your brand to the people. Even if you are offering the same products or services as others, your business must showcase that you have a different approach to offering these products. This will get people interested in your take and try it out for themselves.
In order to get people interested, getting the right commercial signs is important. At Superior Signs and Graphics, you can achieve this every time you need signs and graphics for your business. Whether you are a simple store or a large company, we are dedicated to ensuring that you know what these signs can do for you and design them to include all the elements you need. They will also be made with the best materials available so that people know you are a professional company that offers quality products and services.
The first thing any business should invest in aside from their location and offerings are the outdoor signs that will call people to your business. From simple storefront signs to eye-catching monument signs, Superior Signs and Graphics can design them for you and get people rushing to your business.
These outdoor signs play a key role in getting people to know that your brand exists. It is where they get all the key information about your business and see if you are a brand that knows what the customer needs. Your outdoor signs must be unique in order to achieve the most impact and get more customers interested.
If you have outdoor signs that get people interested in your business, you need to have indoor signs that will continue to inspire them to check what you have to offer. At Superior Signs and Graphics, we design unique indoor signs that would provide people with crucial information to make it easier for them to navigate the space.
From promotional displays to safety signs and even large-scale murals, we can advise the perfect type of indoor sign to use for your needs. We can also handle everything for you after you get your initial consultation with one of our experts. We will design the signs based on your targets and even identify where they should be placed in your space to get the most impact.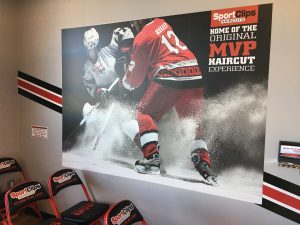 A great way to give your business more attention is by using vinyl signs and graphics in your walls, windows, and floors. These signs and graphics can be placed to draw people's attention, provide directions or showcase more content that supports your brand.
If you request these products from us, we will do everything in-house, from design to installation, and customize them to boost your brand. We can also customize them to fit the location where you wish to install these signs and make them eye-catching for your customers.
Superior Signs and Graphics knows that if you want your business to be seen in the best light, you need to use custom signs that showcase the brand's personality. At Superior Signs and Graphics, the custom signs we make don't just complement your brand and location; they also match the requirements set for your industry and your budget.
Our sign designers will note all the information regarding your brand and message to develop a unique image that is truly fit for your brand. Once we have the design made, we can produce them in the type of sign you need and add the elements you want for it to stand out even further.
We guarantee that these signs, once installed, will bring in traffic and create brand awareness. You can be assured that all the signs and graphics we will make are cohesive to the unique design and message it will show to your consumers.
Complete Commercial Signage Company
Every La Puente sign company promises that they can deliver signs efficiently but offer them at various prices. However, not all can provide a full-service sign service like Superior Signs and Graphics.
We offer a comprehensive array of signage services, which are all done in-house, so you don't have to reach out to another company to complete one aspect of the sign. Everything begins with our free consultation, where you will be assigned a designer who will guide you through the options we have available for your request. If you have a design you want us to use, we can upgrade it for you, or we can also start from scratch.
When you receive the draft of the design and approve it, we will start producing the sign in-house. We use only the best materials and sustainable sign making skills and equipment to ensure they last and reflect all the elements people need to see. Signs and graphics are double-checked for quality control before they are handed off to our installers. We also do sign maintenance if you need your signs repaired or restored.
If you have any other questions, our team is always ready to answer any inquiries you may have so you understand how these signs can help you with your business.
Our Commitment To You
When it comes to partnering with a trustworthy La Puente sign company, you will not go wrong with reaching out to Superior Signs and Graphics.
Our team knows how important high-quality signs and graphics are for business, which is why we dedicate our time to learning everything we need to know about your brand. This will help us create the signs that truly match your needs perfectly.
Call Superior Signs and Graphics at (626) 263-6133 for your Free Consultation!