El Monte Channel Letters
View Channel Letter Gallery
How your building looks can greatly affect the success of your business. If you utilize poorly crafted outdoor signs, fewer people will be interested in visiting your establishment. Channel letters have been favored by many business owners due to their compelling appearance that allows a business to reach a wider market. This could be the solution you've been looking for!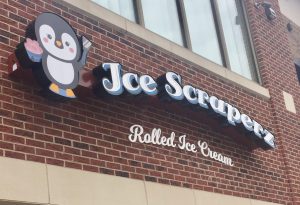 Superior Signs and Graphics is one of the most trusted names when it comes to producing high-quality El Monte channel letters. Aside from our top-notch equipment, our skills and experience allow us to offer customized channel letters that match any business personality and branding guidelines.
Available in various shapes of any letter, number, symbol, and logo, our channel letters will be of great help in reaching all of your marketing goals. We will help you choose what font, size, color, lighting method, and mounting style will work best for your signage, depending on your location, brand, budget, and target audience.
For cost-effective signage that is durable, eye-catching, and highly functional, channel letters are one of the best investments you can ever make. You can even ask our signage experts for more details about their pros and cons to ensure you get the right business sign—design, durability, functionality, and expenses considered.
Call Superior Signs and Graphics at (626) 263-6133 for your Free Consultation with an El Monte Channel Letter expert!

Storefront Channel Letters
In every relationship, first impressions are crucial. This is why you should invest in an impressive storefront sign to set off at the right foot with your potential customers. Channel letters are one of the most functional and attractive signages that you can install in your storefront for a reasonable price.
Superior Signs and Graphics provides high-quality El Monte channel letters that will paint your brand as a professional name that your target market can trust. With their 3D appearance that is customizable to accommodate any brand and messaging goals, you will improve your building's visibility and attract more customers each day.
Depending on your branding guidelines, different fonts, shapes, sizes, and colors are available for you to choose from. If you're not sure what to pick, we have in-house designers who can help you conceptualize the unique look of your signage.
Additionally, since channel letters are individually cut signage elements with a hollow space inside them, you can illuminate this signage with your choice of lighting. However, Superior Signs and Graphics mostly recommends LED for its superior performance and cost-efficiency. Whether you choose to use a mixture of colors with your lighting or go with a singular tone, rest assured that illuminated channel letters will make your storefront even more visible and eye-catching.
Also, you have to decide whether you want to directly mount your channel letters on your building or have them raceway-mounted. Although direct mounting produces more attractive results, using a raceway reduces the penetrations and work time necessary for the installation.
Channel letters can upgrade the storefront of any type of business, including grocery stores, cafes, hotels, government buildings, and restaurants.

Dimensional Letters
Often confused with each other, dimensional letters and channel letters hold several similar traits. They are both 3D signage elements that can be installed either outdoors or indoors with the guarantee of versatility and durability. Their only major difference is that channel letters can have inner lighting through the hollow spaces inside of them.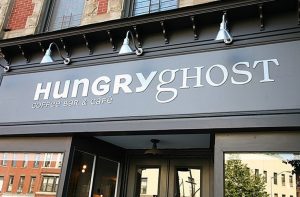 Dimensional letters are completely solid and cannot be incorporated with inner lighting. However, their attractiveness and functionality are on par with those of channel letters'. If you want to, you can even illuminate your dimensional letters by getting them face-lit with translucent acrylic faces or by simply adding LED backlighting.
Additionally, dimensional letters can also take the shape of any letter, number, symbol, image, or logo that you desire. Depending on your location or preferred look, you can also choose among various material options, including acrylic, aluminum, brass, bronze, Cor-Ten steel, copper, foam, metal, plastic, and stainless steel.
Dimensional letters are befitting for any business, including food outlets, coffee shops, movie theatres, and corporate buildings, among many others.
Backlit & Illuminated Channel Signs
Our El Monte channel letters are already eye-catching with our creative designs and premium craftsmanship. However, you can still boost their appeal and marketing efficiency by incorporating your chosen lighting method.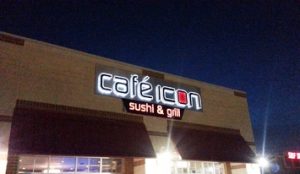 If your business operates 24/7 or only opens at nighttime, having backlit and illuminated channel letters at your storefront will be a wise choice. They can make your business easier to spot and locate, gaining you more customers, whether new or old.
Our most recommended illumination method is LED lighting. Aside from being cheaper to purchase and maintain, LED is much brighter even during daylight compared to other lighting options. Depending on your budget or desired look, you can have front-lit channel letters, backlit channels, or a combination of these two. You can also choose to have either one or multiple colors in your lighting.
Backlit channel letters are ideal for businesses open at nighttime, such as bars, gas stations, convenience stores, movie theatres, restaurants, and other establishments that are operating 24/7. They are also perfect for any other business that wants to increase its visibility and daily customer traffic.
Free Channel Letter Sign Consultation
You don't have to spend a fortune in order to make your business as impressive as possible. With our El Monte, CA channel letters and dimensional letters, you can have a compelling, professional-looking storefront sign that is as cost-effective as it is effective both in branding and advertising.
Versatile, durable, and three-dimensional, it's hard not to see how beneficial these signs are. More importantly, you can showcase your unique business personality as creatively as possible without worrying about the cost. Our signage experts will even help you choose among the variety of fonts, colors, shapes, sizes, lighting options, and installation methods to ensure that your signage is in its best possible form.
Call Superior Signs and Graphics at (626) 263-6133 for your Free Consultation with an El Monte Channel Letter expert!